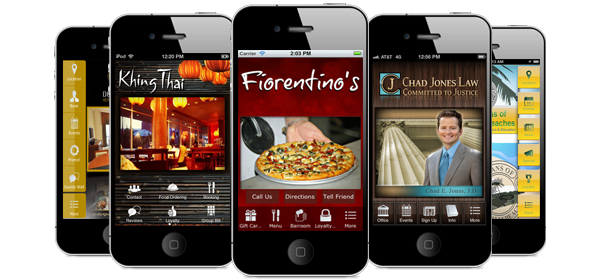 OK, so you did hear about Apps and now you are wondering if you should have your own App for your small business. The quick answer is "YES" but if you need more specifics then read 10 good reasons why your small business should have its own App.


1. Smartphones and tablets proliferation
Smartphones and tablets are rising in popularity exponentially. Currently, 60% of all web interaction is conducted on a smartphone or tablet. So if you want access to this market then you need to come on board.
2. Push notification – engaging with your clients
Push notification is a great way to stay in touch with your customers. You simple write your short message and "push" this message out to all your customers that have your App on their mobile device. "10% off mince meat – 15% off cut & shampoo between 10 am and 11 am – happy hour starts at 5 pm with half-price Coronas" Whatever your message is, your customers will love a discount!
3. QR codes making it easy
QR codes are graphical codes that can be read by mobile devices. So your customers simply point and shout at your QR code and they will be directed directly to your App, web page or blog…
4. Reserve that seat
Customers want to use their phone to make reservation. Businesses that rely on reservations like restaurants and have an App claim that 50% of their reservations are placed through the App. It is all about making it easier for your customers…
5. Coupons and specials
We all love a bargain and a coupon is a great way to offer a discount to your customers. Create loyalty and engage with your customers by offering coupons that will make shopping at your place more exciting.
6. Getting to your shop – give customers directions
Apps should have a simple "take me there" button that will tell your customers how to get to your business premises. Linked to Google Maps, your customers will be given clear direction on how to find your place.
7. Rewarding your customers
There is nothing like creating some loyalty so your customers stay your customers and you are the preferred supplier of the goods or services on offer. Apps are great for loyalty programs so having an App will see your customers return time after time.
8. Announce your special events
If there is something happening then you need to let your customers know, right? An App is perfect for notifying your customers of special events! A book signing – happy hour – longer trading hours – whatever it is, you need to let your customers in on it…
9. Facebook, Twitter (and the rest)
Apps are mobile and customers are too. It gets annoying when people are on their Facebook whilst out in public but it is a reality of life. So it follows that Apps are great in spreading your messages through social media. Apps are social media ready so your "happy hour @ 5" message will not only go to your customers that have your App but also to their friends.
10. Engaging with your customers through mobile
Engagement is absolutely and infinitely crucial to your future mobile presence. Engagement means loyalty. Retention of clients is so much more efficient than finding new clients. Engagement will perpetuate your relationship with your customers…
In the end…
If you have a small business then you do not need me to tell you that business is competitive. An App is something that can differentiate your business from the one next door. Jump on the App bandwagon now and be a trendsetter rather than a follower in 2 years time.
If you can get your App on someone's iPhone then this is the virtual equivalent of having your paper brochure in your customer's handbag. Oh, except that your virtual brochure (your App) is always up to date AND it will nudge your customer every time you run an exciting special or event. If your paper brochure could do this then you would run off to your printer and order 100,000 copies; so seriously consider an App for your small business.
More on how to get your mobile App here…
10 Reasons to own an App by Rene Nusse
Summary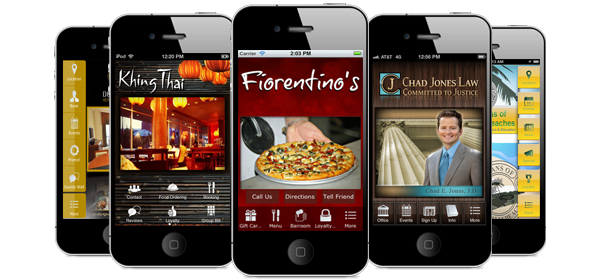 Article Name
Description
An article explaining the reasons why every small business needs an App. Tips and hints...
Rene Nusse