Gravity Forms
Gravity Forms Core and other GF add-ons
Build Amazing Forms in Just Minutes
Packed with tons of time-saving features… Gravity Forms is the only WordPress form tool you will ever need.
Build and publish your WordPress forms in just minutes. No drudgery, just quick and easy form-building. Select your fields, configure your options and easily embed forms on your WordPress-powered site using the built-in tools.
YES

Fully Installed On Your Site

YES

Unlimited Forms

YES

Unlimited Entries

YES

Conditional Logic

YES

Multi-Page Forms

YES

File Uploads

YES

WordPress Multi-Site

YES

Automatic Updates

YES

Priority Support

YES

Basic Add-Ons

YES

Pro Add-Ons

YES

Elite Add-Ons

The Best Way to Display Gravity Forms Entries on Your Website
Gravity Forms collects data. GravityView displays the data.
YES

Fully Installed On Your Site

YES

Gravity Forms Add-Ons Compatible

YES

Multilingual

YES

Import CSVs

YES

Featured Entries

YES

Great for Paid Directories

YES

Front End Edit Entries

YES

DataTables Integration

YES

Gravity Flow & Gravity PDF & GFChart

YES

Constantly Improving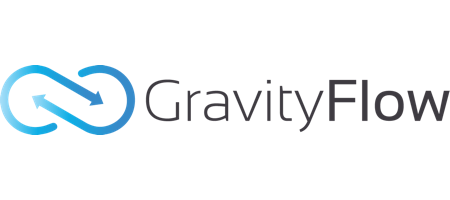 Automate your business processes.
Turn your email and spreadsheet chaos into secure, scalable and efficient workflow systems.
Built for WordPress & Gravity Forms./p>

YES

Fully Installed On Your Site

YES

Improve Communication and Reduce Confusion

YES

Responsive Front-end

YES

Feedback Loops & Process Branching

YES

Audit Trail

YES

Extensible & Developer-Friendly

YES

Professional Translations

YES

Automatic Updates = Secure Site

YES

Granular Permissions

YES

Scheduling

YES

Reporting

YES

Powerful & Flexible

YES

Rapid Implementation

Internal or External: YES

Involve Anyone

A WordPress plugin that allows you to effortlessly install and manage easy-to-use enhancements (aka "perks") for Gravity Forms.
Wait... what is a "perk"?
Perks are like bonus features for Gravity Forms. They're small single-purpose plugins designed to be easy to use and integrate seamlessly with Gravity Forms. View the full list of perks below.
What does Gravity Perks do?
Gravity Perks is a platform and delivery system for the "perks". Install Gravity Perks and then activate whichever perks make Gravity Forms more awesome for you. It's like JetPack but specifically for Gravity Forms.
YES

Fully Installed On Your Site

YES

Gravity Forms Limit Submissions

YES

Gravity Forms Nested Forms

YES

Gravity Forms Better User Activation

YES

Gravity Forms eCommerce Fields

YES

Gravity Forms Media Library

YES

Gravity Forms Post Content Merge Tags

YES

Gravity Forms Live Preview

YES

Gravity Forms Limit Dates

YES

Gravity Forms Multi-page Navigation

YES

Gravity Forms Unique ID

YES

Gravity Forms Disable Entry Creation

YES

Gravity Forms Preview Submission

YES

Gravity Forms Price Range

YES

Gravity Forms Conditional Pricing

YES

Gravity Forms Reload Form

YES

Gravity Forms Read Only

YES

Gravity Forms Blacklist

YES

Gravity Forms Auto Login

YES

Gravity Forms Copy Cat

YES

Gravity Forms Expand Textareas

YES

Gravity Forms PayPal One-time Fee

YES

Gravity Forms Limit Choices

YES

Gravity Forms Placeholder

YES

Gravity Forms Pay Per Word

YES

Gravity Forms Email Users

YES

Gravity Forms Word Count

YES

Gravity Forms Conditional Logic Dates

YES

Gravity Forms Terms Of Service

YES

Gravity Forms Limit Checkboxes
Powered by WHMCompleteSolution