Many businesses ask me what they can do to get ranked better with Google. The simple answer is "Localise your SEO". Here are some tips on localisation that you may want to consider…


1. Book your site in for an SEO audit
OK, that has nothing to do with localisation, but… If you are not performing well and feel you have no energy then you see a doctor. If your car is running atrociously, you have no hesitations about seeing a mechanic. If your site is not ranking well then you see a SEO specialist and get an SEO audit on the way. This will give you the facts about the state of your site and why you are ranking poorly. This doesn't mean you can do thinks yourself to improve your rankings using localisation techniques but at least your decisions are evidence based… We have a simple and free SEO report available to get you started.
2. Get listed in local directories
Localisation is all about being known locally. It is that warm and fussy feeling we get when we support the local community. Buy local! So get your site listed in any local directory you can find. Start with your town or city, then look at state or territory specific directories and finally focus on national listings. This is not just helpful for SEO but it may get you some floor traffic as well…
3. Start using local phone numbers
Google seems more and more focussed on delivering local results. There are many ways to take advantage of this and one would be to drop your 1800 number and start using local phone numbers. Localised means targeted. Google checks your localisation through your contents and then compares this with the location of the searcher. So for someone on a tablet in Brisbane looking for "Widgets", Google will render "Widgets" that are available in Brisbane (all other things being equal). This means that for Brisbane businesses a 07 … number is more localised that your 1800 … number. It all goes towards serving your local demographic. As a side issue, I'm on a standard Telstra package and I noticed that on my monthly phone bill I'm not charged for interstate call at all but did get charged "local rate" for a 1800 number I called. Perhaps time to reassess the 1800 number for more than just SEO reasons…
4. Google Plus Local pages – you need one
Your business will benefit from a Google Plus Local page. Don't delay; get it done and localise your SEO…
5. Adding localisation to title tags
You will get better results with Google if you localise your title tags. Rather than "Widgets" you should consider "Brisbane Widgets" or even better, "Fortitude Valley Widgets". Naturally, you will get less people searching for the latter, but those that do do will most likely find you in the number 1 spot on Google and may live just down the road so your conversion rate will sky-rocket. More generally, there is always a trade-off between a key phrase competitiveness and the number of times the phrase is searched for. So exploit those niche key phrases and localisation is a great way to achieve that.
6. Get local testimonials and reviews
Getting feedback from your customers is good for many reasons. If it is bad, act upon it in order to improve your business. If it is good; publish it. Peer reviews are incredibly powerful and customers rely on them during their purchasing process. Make sure reviews are well balanced before publishing as too many reviews that simply just glorify the business could be seen by Google as insincere.
7. Localise your site's contents
Google loves local search results because it brings the searcher in contact with relevant contents. So focus on writing copy that talks about your location. Equally important (if not more important), do not talk about irrelevant locations. Write "Brisbane, Fortitude Valley, Brisbane city centre" but do not mention Sydney. More on this in my blog about Latent Semantic Indexing.
8. Consider joining loyalty reward sites and Apps
There are now so many Apps out there where your business can be listed as a service provider. Give it a go… Often there is an opportunity to link back to your site and often these Apps are highly localised. You may even consider your own business App which will keep you in contact with local customers through push notifications on specials and promotions. Engage with your customers and reward them at the same time.
9. Consider changing your website to a responsive design
There is no excuse any more for not providing your customers with a proper mobile web experience when they visit your website. With 60% of customers using mobile devices you need to change with the times because your competitors are doing just that… If you do not have a mobile presence then call us!
10. Get into Rich Snippets Schema Markup
Whaaat??? Ok, this needs a bit of getting use to but introducing schema markup to your website allows Google to extract important and relevant information. There are many localised markups so have a look at it and familiarise yourself with this fast growing trend. Have a read here: introduction to schema markup.
11. Get Google Authorship.
You can localise your site and contents by localising yourself. You can do this by signing up with Google Authorship. In essence, this will connect your contents with you, the author, who lives local; you get the idea…
12. Visually localise you contact details
Your customers will love you for it and therefore so will Google. Place your contact details prominently on your website. Use your footer for localised information. It is all good…
Localise your SEO by Rene Nusse
Summary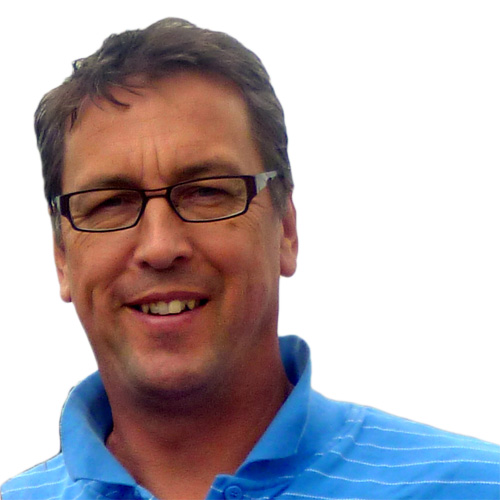 Article Name
Description
An article about localising your SEO strategy to create niche markets and highly focussed key phrases.
Rene Nusse