To DIY SEO or not DIY – SEO Basics?
SEO Basics – So you have fallen off your chair when you received your SEO quote. Now you ask yourself, "can I do this myself?" Well clearly not as well as a professional but don't despair. There are some simple strategies you can implement to get your page that DIY SEO makeover… I need to qualify that you could stuff things up. If you cannot afford to stuff things up because your business is already relying on your current search results then spend the money to get your site professionally optimised. Don't focus on the cost; focus on the ROI. Having said that, lets move on…
Original and quality content
OK, lets start with the number 1 rule in SEO Basics. You need to write original and interesting content for your page. Whatever you do, don't copy and paste from other sites that rank well – it doesn't work. Google will visit your page, lay the the black cap on their horsehair wig and sentence your page to death. So write stuff that is unique, interesting and (did I mention unique?)
Your SEO 101 basic stuff
After you have written your content you can start getting into some SEO nuts and bolts stuff. This includes giving your page a proper title as well as playing with some of the meta data such as "description" and "key words".
Your page title
If your key word is "apples" then SEO basics dictates that you need to add the word apple to your title element. You could also put some other derivations of apple in your title. For example, Fuji apples. Try to limit your title to about 50 to 55 characters. So putting this all together you can see an example of a title element below: <title>Apples by XYZ Coy – Home of the Fuji Apple at the best price in Aus</title> A couple of points on the title element.
Don't over do it with your key word. Google may consider this as "Keyword Stuffing" and penalise you for it.
There is a fine line between what you put in the title element for Google and what you put there for your potential visitors. Remember, you will need to be found in Google but after this is achieved you need potential visitors to click on your link. What is good for Google may look bad to visitors. So always consider the reader and make it attractive for them to click on your link. So introducing a little hook that represents value for money may help.
Your title element sit within your <HEAD> element.
Your key words and key phrases
You need to do some "SEO Basics" research on keywords. What keywords are used in your industry? When you have that list go to Google Adwords and start to analyse all of them. Some are searched for more than 10,000 times per month. This means they are hard to optimise because of the competition. It is better to look for niche keywords of phrases that may only get searched for 200 times but are much easier to optimise. For example, rather than optimising for "apples" you may want to consider "apples in Melbourne" as a more appropriate way to start your DIY SEO venture. Here is an example of SEO basics keywords: <meta name="Keywords" content="apples in Melbourne, other keyword, other key phrase" /> There is no benefit in cramping all keywords you can find in the keyword meta tag. There has to be a relationship between your keyword meta tag and the content of your page. So if you go with "apples in Melbourne" in you keyword meta tag then you need to use this phrase several times within your text. You should also make this phrase a header <h1>apples in Melbourne</h1> as well as less prominent headers such as <h2>apples in Melbourne</h2>. You also may consider putting you phrase in bold <b>apples in Melbourne</b> or <strong>apples in Melbourne</strong>. If you are brave enough you may want to put your phrase in a comment as well – <!– This section talks about apples in Melbourne –>. Remember, don't go overboard with your key phrase but show plenty of it…
Your description
In SEO Basics, use about 150 to 155 characters in your description meta tag. Use your keyword or phase at least 2 times and perhaps some variations as well. As per your title, you have 2 things to consider. 1- how Google reads it and 2- how your potential visitors will read it. So compromise a bit. For example: <meta name="Description" content="Apples by XYZ Coy is the apple king in Melbourne. Delicious Fuji apples at low prices. If you looking for apples in Melbourne you need look no further. " /> Links Now you have a bit of your SEO Basics "on-page" done, you need to consider "off-page" SEO. This means primarily creating links to your web site. You can find more information about links by visiting this site – SEO link building. Apart from the link being of potential interest to you I also have blatantly demonstrated what this is all about. I created a link from this blog to our site! This serves 2 purposes. 1 – you may follow the link and decide to purchase a professional link building package and 2 – there will be link juice flowing from this blog to our web site. More on link juice in my article "What is link juice?". In a nutshell, you want your link code to include your keyword. So here is the code for the " "SEO link building" link above so shamelessly used for self promotion: <a title="SEO link building" href="http://www.ezifind.com.au/australian-search-engine-optimisation-links.html" target="_blank">SEO link building</a> Note that the key phrase is used in the title tag as well as the checkable link text. A couple of thinks about "SEO Basics" building links:
Try to only receive back-links from topic related sites

Pick exchange partners that do not have thousands of links going out but only 50 to 100.
Build your links steady – slow and steady will win the race.
Look for quality – not quantity.
So good luck with your DIY SEO project! We are here to help if you get stuck…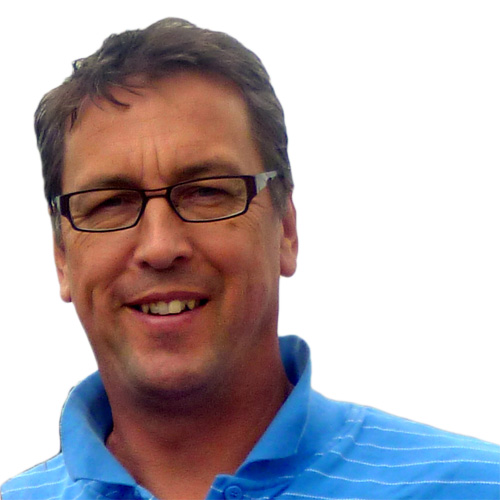 SEO Basics by Rene Nusse
Summary
Article Name
Description
An article about DIY SEO. Some tips and hints to get you on the right track...
Rene Nusse