SEO tips 4 – not recommended SEO


This is a 5 part blog about some basic SEO tips. The blogs are divided into 5 separate SEO tips categories ranging from essential do's to definite don'ts:
1 thumb down – strategies you should try to avoid

, and
This blog is about 1 thumb down SEO tips and strategies you want to avoid.
1. Don't pick the wrong hosting company…
Don't sign up with a hosting company that is not on your side. You should consider the following point about your hosting. Don't chose a host that:
allows spamming – your IP may get into trouble by being put on a "black list",
has excessive down time – 99.9% uptime a the industry standard but consider "Cloud Hosting" for best performance, and
has slow connectivity.
SEO Tips – pick your host carefully – I use EZiHosting off course!
2. Avoid content in Java Script
Although you may not be penalised for using JS, you should try to avoid rendering your content using JS as most search engines will simply ignore this… SEO Tips – use Java Script for functionality, not rendering content.
3. Don't leave image "ALT" tag blank
Image ALT (alternative) tags tell visually impaired users what the image represents. So Google will assign rank value to this description if it is relevant to your keyword. SEO Tips – always use your image ALT tag …
4. Don't use misspelled word in your content
To find your niche keyword you may consider a misspelled variety. For example, it you sell accommodation you will find that a lot of browsers will type in "acommodation" or "accomodation". So it makes sense to optimise for this misspelled word as it will bring visitors to your site. However, you will take a big hit in your credibility rating with your potential customers if they find you can't spell. SEO Tips – don't use misspelled words in your content…
5. Don't dilute your keyword mix
Optimise your page for 1, 2 or 3 keywords – no more. If you have 10 different keywords on one page you just confuse Google and none of them will rank well. SEO Tips – keep your keywords per page to a maximum of 3…
6. Don't over do it with your keywords
"Keyword Stuffing" is bad. If you have your keyword appear too many times in your context then Google may actually ignore your page (at best). Google doesn't like to be manipulated by smarty pants SEOer. SEO Tips – keep your "Keyword Density" balanced…
7. Don't count on inbound links from the same IP address
Links are good. However, if you have a lot of links from the same IP address (yourself) then your "Link Juice" may not flow as liberally as you would hope for. SEO Tips – get external links from IPs that are unrelated to your own…
8. Don't make your URLs too long
Don't "Spam" your keyword into the URL. For example, don't go for something like this if you are optimising for the keyword "apples" – http://www.you.com/apples/apples/apples/apples.html. Your clearly spamming and keyword stuffing and Google will respond with "computer says no". SEO Tips – don't spam your keyword in your URL…
9. Try to avoid dynamic URLs
Dynamic URLs are generated on the fly and are a bit hard for search engines to interpret. Some CMS' have the ability to also add static URLs. If this option is available then use it. SEO Tips – don't use dynamic URLs…
10. Don't count on Google AdWords and AdSense for SEO
Although AdWords and AdSence are great tools, they do nothing for your search results.  SEO Tips – AdWords and AdSense will not aid in your SEO strategy…
11. Don't use "Link Farms"
"Link Farms" are specially set up to create thousands of back links to your site. However, you are trying to manipulate and out smart Google – bad idea. With linking strategies it is "slowly wins the race". Add links consistently and steadily and only from relevant sites and preferably from high PR sites. Other linking don'ts:
Don't link TO link farms.
Don't have pages just with links.
Don't overdo your "Word Clouds".
Don't establish "Link Circles".
Don't have broken links.
SEO Tips – watch those links…
12. Avoid using the meta refresh tag
The meta refresh tag tells the browse to redirect to a different page. For example, <meta http-equiv="refresh" content="2;url=http://you.com/spam.html/">.  This strategy was used years ago where unscrupulous SEOers created thousands of "Landing Pages" that all simply redirected to a proper page. SEO Tips – although there may be a legitimate reason to use the meta refresh tag, you need to use it sparingly if at all…
13. Avoid 302 redirects
302 redirects are temporary by nature so Google will treat them that way. This means that any "Link Juice" will not be passed on to your new page. SEO Tips – avoid 302s…
14. Don't use your site's content more than one time
Google loves original and interesting content. Don't copy & paste your content. SEO Tips – keep your content unique and interesting…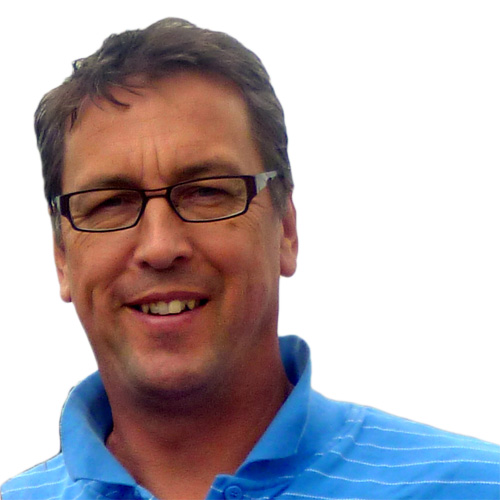 SEO tips 4 by Rene Nusse
Summary
Article Name
Description
Tips and hints about SEO. Maximise your search results by following a few simple principles SEO tips 4.
Rene Nusse