SEO tips 1 – Absolute must do SEO


This is a 5 part blog about some basic SEO tips. The blogs are divided into 5 separate SEO tips categories ranging from essential do's to definite don'ts:
3 thumbs up – strategies you absolutely must implement 
This blog is about 3 thumbs up SEO tips and strategies you absolutely must implement to succeed in SEO. You should seriously consider these strategies and implement them where ever possible
1. Compose interesting content
This is twofold. Google likes it because people like it. SEO is all about getting visitors to your page but then what? You need to convert visitors to clients. Boring content will not do this. SEO Tips – put some thought behind what you write…
2. Compose unique content
Google can easily recognise a copy & paste job and if it does, it will, at best, just ignore it. SEO Tips – never C&P content…
3. Write structured sites
Structure your site so you have all your blue widgets separate from your red widgets. This is referred to as siloing and forms part of Latent Semantic Indexing. SEO Tips – use a clean directory structure and keep alike issues together…
4. Adding new stuff to your site
If you add content to your site and change things you will create a better standing with Google as compared to sites that haven't changed in the last 5 years. The latter may be seen as stale whereas the first is seen as dynamic and current. SEO Tips – keep the interesting content coming regularly…
5. Choosing "niche" keywords
Choosing the right keyword or phrase is critical. Use tools such as Adwords to help you find key phrases. Adwords will tell you about the keywords, including how often it is searched for and the level of competition there is. SEO Tips – spend some time to analyse your keywords and phrases…
6. Choosing "niche" keywords
Some keywords are way too competitive to have a crack at. Start with niche keywords… They don't come up as often but they are easier to optimise. It is also the best way to introduce your site to Google. SEO Tips – pick those niches well…
7. Pick a domain name that contains your keyword
Having your keyword in your domain name will help tremendously. For example, if your keyword is "apples" then your domain name should contain the word apple – apple.com (preferable) but derivations are good too – aus-apples.com.au. Note that older domains will always do better then new once. SEO Tips – get that domain name that has your keyword in it…
8. Always use your key phrase in your title
Use your keyword at least 2 times in your title – perhaps in a different context. Consider your title for both Google as well as people. The title will often have to convince the potential visitor to click on you link. SEO Tips – use your keywords in your title tag…
9. Try to include your keyword in your URL
Try to put your keyword in your URL. For example, if your key word is apples then try something like: http://www.your-domain.com/apples/apples.html. SEO Tips – Google will assign some value to this so put your keyword in your URL…
10. Repeat your keyword
It is extremely important that you repeat your keyword within your page. This is referred to as keyword density. As a rule, try to have your keyword density at around 3.5%. Use them more often and more prominently in the beginning of your page. This includes headers and other places you have your keyword displayed. Don't overdo it! You may get penalised for "Keyword Stuffing". SEO Tips – repeat those keywords throughout your page…
11. Put your keyword in headers <h1>
The <H1> to <H6> header elements are perfect for highlighting your keywords to visitors. This is why Google also likes to see them in headers. It denotes importance. SEO Tips – put your keywords in headers…
12. Put your keyword in your links
Links are great to develop some "Link Juice". Putting your keyword in your link as well as the displayed text will help a lot. For example, if your keyword is "apples" then you should compose your link code line: <a href="your-link" title="apples">apples</a>. Note that you may as well put your title tag in there with the same keyword. SEO Tips – use your keywords in your link's text…
13. Develop "back links"
Get linked from other relevant sites that have a high "Page Rank". Google assigns "Trust" to your site if other sites link to you. SEO Tips – ask for other site owners to link to your page…
14. Get linked from relevant sites
Only get link backs from relevant sites. If you sell apples then get a link back from the Tasmania Apple Growers Association; not the Bowen Mango Growers Association. SEO Tips – keep the back links relevant…
15. Get links from trustworthy sites
Inbound links coming from www.dpiw.tas.gov.au (Tasmania's Agriculture Department) will be better than links from backyard-apple-sales.pro. Both are relevant and good back links but the .gov site screams TRUST. SEO Tips – try to create back lings from trustworthy sites…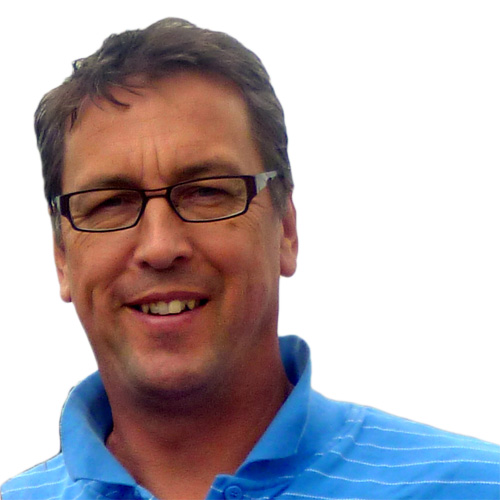 SEO tips 1 by Rene Nusse
Summary
Article Name
Description
Tips and hints about SEO. Maximise your search results by following a few simple principles SEO tips 1.
Rene Nusse