Welcome to Reliable Website Hosting Service in Australia
Best Web Hosting Australia
Website Hosting in Australia
Yearly +
FREE GIFT Valued @ $49,95
 Special… Check it out!
ALL packages include these standard hosting features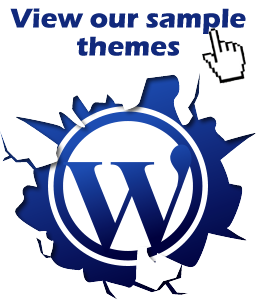 – driveaway…
If you are new to hosting and you are looking to start a website from scratch then consider this great offer.
~ Fully designed responsive WordPress website
~ 1 year free hosting° with Australian 24/7 support, +
~ Logo & favicon design, +
~ eCommerce shopping cart ready, +
~ Free 1 hour one-to-one WordPress Training and access to WP video tutorials.
° Free hosting applies to new clients only.

Finding the right Australian web hosting company can be a daunting task. Some web hosts differentiate themselves by being the cheapest whilst other add value by offering great support. Whatever your needs, there is bound to be a web host that will dovetail with your hosting requirements. Here are some questions you may want to consider…

1. What am I willing to pay for Australian web hosting?
How much you pay is something that most of us will look at first and judge the hosting service accordingly. Quality hardware and software are expensive components in providing a quality hosting serves. The level of support is another big part of the host's cost. The old saying "You get what you pay for" holds true when it comes to web hosting. Cheap prices and good service are inevitable mutually exclusive so evaluate your needs beyond the cheapest hosting price and think about sustainability and building a long-term relationship with your hosting provider.

2. What are my web hosting needs?
Not all web hosts are equal in what they do and offer. If you have specific needs then you require more flexibility that not all hosting companies can offer. If you have mission critical criteria such as control and security then you may need to consider hosting services that are more complex such as a Virtual Private Server. If you have large spikes in traffic, cloud hosting may be more appropriate. So make sure that your web host offers what you need, offers scalable services and the implementation support this requires.

3. What is my web space going to be used for and what specs do I need to support this?
You should have a good idea of what your web hosting service should provide. If you are planning to run an enormous Magento shopping cart then logic dictates you need resources to make this run smoothly. Bandwidth and storage allowances are your first consideration but also look at other resources such as RAM and port speed which all will contribute to a great experience for your clients.

4. How much support do I require?
For the same reason most of us buy based on price, it is also true that most of us changed web hosting companies based on service. Most Australian web hosting companies offer a 24/7 support; but what does this mean? Your $1.99 per month hosting companies will have a 24/7 ticketing system available where you can expect a 48 turn-around. Others offer email support on a 24/7 basis. However, you may want to talk to someone (in Australia) that understands your needs and if this is important to you than ensure that 24/7 actually means just that.

5. What features do I need and how will I get charged for this?
Some hosting companies lowball their services and then, after you committed to use their web hosting service, they start laying it on with extras you may or may not need. Others include everything. So if you require lots of extras such as an individual IP, shell access, CGI, FTP or MySQL databases etc… then ensure you know what you get before you commit.

6. What hardware is my host using?
For most of us, hardware is a variable we just do not know enough about. Although economies of scale play a part in hosting packages, it is often the case that the better the hardware the more expensive the hosting will be. It comes back to your needs. If you run the local tennis club's website with 150 members, you do not have the same hardware requirements compared to large membership sites that require ultimate hardware to run smoothly.

7. What is my host's reputation like?
They say that the best form of advertising is "word of mouth" which is absolutely true. In business, it is also true that it is much cheaper to retain a client than it is to find a new one. So reputation is extremely important for deciding where to host your website. In fact, if you are happy with the reputation of your host and the host was recommended by your peers then the research is practically done for you.

8. What about email accounts?
A big part of hosting is the ability to not only show your website to the world but also to establish some email accounts for your organisation. Often these are limited in terms of numbers and size. For example, some web hosts will offer 1 email address with a maximum size of 10 Mb. If this is all you need then that is brilliant. However, most web hosting companies will offer unlimited accounts with unlimited bandwidth, free auto responders, forwarders, spam filters and another 20 features that you may, or may not, need.

9. What interface is my potential host offering?
We all want to get on with life without having to call your web host to resolve little issues such as adding an email account. So the interface your host offers is important because this will determine if these little tasks will be hard or easy to accomplish. By fare, cPanel is the most used interface which makes it easy to do your day-to-day web stuff but others like Plesk are also popular. These interfaces will ensure that you can load your own software, access statistics, setup emails and much more. So make sure your web host offers an interface that you are comfortable with.

10. Will my host grow with me?
We all plan for success. We also know that today's hosting service is not necessarily be right for you in 3 years' time. Make sure your web hosting company offers scalable services that are able to grow as your business grows. Also make sure you can upgrade seamlessly from shared hosting to VPS to dedicated hosting without losing uptime or other interruptions.
After you find the web hosting company that looks like a goer, you need to know what web hosting type is right for you. There are several option available ranging from shared web hosting to a dedicated server. Here you will find some of the options that may be right for you…

Australian shared hosting
Shared web hosting is the most popular type of hosting because it is cost effective. Your website will be co-hosted with many other websites ranging from about 150 to 300 sites per server. You will get your own folder which is relatively secure and should be easily managed with cPanel. Other than that, you share all other resources of the server including server software and hardware.Pros (+)
Cost effective
Easy to administer through cPanel or other interface
Share resources
Cons (-)
You can only use software that is on the server
PHP version may not suit your needs
Other sites may hogg resources
Less control
Basic security

Virtual Private server (VPS)
The next step up from shared hosting is a VPS. This web hosting type offers much more control and security because you own one of the server's partitions. This means you can run any software you like (including your own operating system) without affecting other users on the server. However, this additional flexibility comes with additional complexity. This is why you can lease a VPS bare-bone or fully managed. Your VPS still shares some resources such as the server's power supply and other generic computer components.
Pros (+)
Great flexibility to run your own software
Good control
Good security
Cost effective
Cons (-)

 Australian Dedicated Hosting
A dedicated Australian server gives you full control. All server resources are yours to manage as you see fit. Dedicated servers will suit organisations that experience heavy traffic on their site with large bandwidths. Dedicated servers, like a VPS, can be self-managed or fully managed for you. Your dedicated server is also great for those that require specialised software that may not be allowed on shared hosting accounts.
Pros (+)
Total control
Maximum security
Flexible
Cons (-)
More expensive
Complex to manage

Australian Cloud Web Hosting
Australian Cloud Web Hosting and cloud computing are the latest trends in modern web site hosting. Cloud hosting can be shared, virtual or dedicated with similar pros and cons as conventional web hosting. The big difference is that resources are drawn from enormously large infrastructures which means you will never run short of capacity. Often, cloud hosting has a PAYG component which is great for web sites that have large spikes in visitor numbers. If traffic is slow, you pay little but when traffic peaks you pay for the additional resources that you utilise without having to up or downgrade every time.
Pros (+)
Stable
Flexible
Scalable
Secure
Cons (-)