Best Australian Web Hosting Services
Voted Best Web Hosting Company in Australia for 3 years running…

Professional Hosting and Email Bundle
Professional Hosting and Email Bundle LIMITED SPECIAL
Business Hosting and Email Bundle
Corporate Hosting and Email Bundle

General features
Access to your own individual IP for total control

Full secure hosting control panel where you can manage all your IT issues under one roof

Your own secure Admin area all-inclusive

Free 24 hour tech assistance

New Auto script installer

Free eCommerce site

No setup fees

Shared secure server (128 bit SSL)

100% money-back guarantee

Daily backups via cPanel™

Mail
Unlimited POP3 email boxes

EZiAccess WebMail

Unlimited Email aliases

Woocommerce shopping cart installed for free

Virus scanning for email and files in users

Spam Filtering

Mailing lists (Mailman)

FTP
Manage FTP accounts with Anonymous FTP controls
Ability to change FTP login message

cPanel Features
All controlled from your cPanel interface OR your EZi Admin area
One password – access everything you need

Backup

Restore

Mail

Manage email accounts (add, remove, change password)

Virus scanning for email and files in users

Webmail for all accounts

Auto-responders

Custom mail filtering

Forwarders

Mailing lists (mailman)

Ability to modify an MX entry

Spam filtering (SpamAssassin)

Stats

Webalizer web stats

Webalizer FTP stats

Analogue stats

AWStats

View latest visitors

View bandwidth usage

View error log

Site Tools
Web Protect (.htaccess editor)

Ability to change site and FrontPage password

Custom error pages

Redirects

Value features
Lots and lots of pre-installed scripts

Password protection of web pages

FrontPage support

Weekly backups at the server level

All servers have dual h

ard drives for fast reliable data recovery

99.9% Up-time guarantee

Interchange Cart

Agora Cart

Bulletin Board

Hard drives for fast reliable data recovery

Pre-Installed CGI Scripts including:

Java Chat

HTML Chat

phpMyChat CGI Wrapper

Advanced Guestbook

Counter Generator

Java Clock and Countdown Generator

Secure FormMail clone ready for your eNewsletter

Random HTML generator

CGIEmail

Entropy Search

Entropy Banner

Many, many more..

File Manager

Subdomains

Ability to add/remove subdomains

Subdomain redirects

Stats for subdomains

Advanced Tools

EZiHosting is leading the charge in providing the best web hosting service in Australia. For decades we have served an extensive range of businesses ranging from micro "mum & dad" partnerships to substantial national SMEs. We are a full-grown web hosting provider and service in excess of 4,000 thousand businesses with over 25,000 thousand Australian domain names under management. Above all, we focus on innovation backed up by reliable 24/7 Australian support.
EZiHosting Snapshot 2022
Server Uptime (%)

Support Service Standard (%)

Managed Domains

Satisfied Client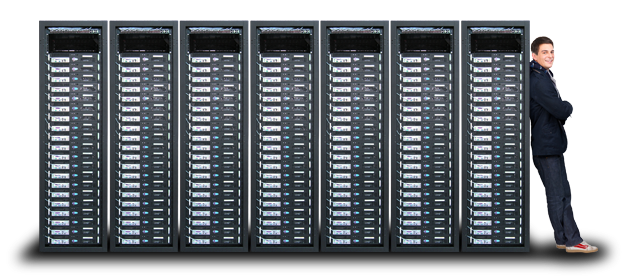 Being renowned for providing the best website hosting in Australia, EZiHosting is still personal enough to be your Internet Technology Partner. We listen, liaise and deliver… Our success is based on providing a great product coupled with exceptional service for a competitive price. Our hosting, domain ownership, and App/Web design solutions are unrivalled, and we take pride in being the first choice for many start-up businesses in the Australian market.
Australia is one of the richest IT hubs in the world and having a reputational brand like EZiHosting is a big challenge. We are a well-established IT company in a very competitive Australian market. Being the leading Australian web hosting service provider doesn't happen by sitting idle. We constantly analyse our client's needs and the market, adjust our products and services accordingly and develop new and exciting solutions. The tagline "Best Web Hosting Service Australia" was hard-won based on our corporate client-focused philosophy.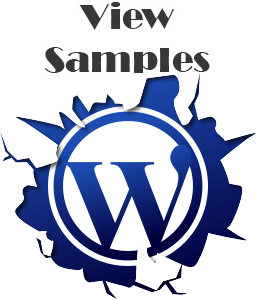 WordPress Starting Bundle $649.00 – drive-away… Ends last day of December!
If you are new to hosting and you are looking to start a website from scratch then consider this great offer.
~ Fully designed responsive WordPress website
~1-year free hosting° with Australian 24/7 support,
~ Logo & favicon design,
~ Built with Elementor PRO,
~ WooCommerce shopping cart ready°,
~ Free 1 hour one-to-one WordPress Training and access to WP video tutorials.
° Free hosting applies to new clients only.
° WooCommerce shopping cart installation + Booster Plus – add $149

Finding the right Australian web hosting company can be a daunting task. Some web hosts differentiate themselves by being the cheapest whilst others add value by offering great support. Whatever your needs, there is bound to be a web host that will dovetail with your hosting requirements. Here are some questions you may want to consider…

1. What am I willing to pay for Australian web hosting? 
How much you pay is something that most of us will look at first and judge the hosting service accordingly. Quality hardware and software are expensive components in providing a quality hosting serves. The level of support is another big part of the host's cost. The old saying "You get what you pay for" holds true when it comes to web hosting. Cheap prices and good service are inevitable mutually exclusive so evaluate your needs beyond the cheapest hosting price and think about sustainability and building a long-term relationship with your hosting provider.

2. What are my web hosting needs? Not all web hosts are equal in what they do and offer. If you have specific needs then you require more flexibility that not all hosting companies can offer. If you have mission-critical criteria such as control and security then you may need to consider hosting services that are more complex such as a Virtual Private Server. If you have large spikes in traffic, cloud hosting may be more appropriate. So make sure that your web host offers what you need, offers scalable services and the implementation support this requires.

3. What is my webspace going to be used for and what specs do I need to support this? 
You should have a good idea of what your web hosting service should provide. If you are planning to run an enormous Magento shopping cart then logic dictates you need resources to make this run smoothly. Bandwidth and storage allowances are your first consideration but also look at other resources such as RAM and port speed which all will contribute to a great experience for your clients.

4. How much support do I require? 
For the same reason most of us buy based on price, it is also true that most of us changed web hosting companies based on service. Most Australian web hosting companies offer a 24/7 support; but what does this mean? Your $1.99 per month hosting companies will have a 24/7 ticketing system available where you can expect a 48 hours turn-around. Others offer email support on a 24/7 basis. However, you may want to talk to someone (in Australia) that understands your needs and if this is important to you than ensure that 24/7 actually means just that.

5. What features do I need and how will I get charged for this? 
Some hosting companies lowball their services and then after you committed to using their web hosting service, they start laying it on with extras you may or may not need. Others include everything. So if you require lots of extras such as an individual IP, shell access, CGI, FTP or MySQL databases etc… then ensure you know what you get before you commit.

6. What hardware is my host using?
For most of us, the hardware is a variable we just do not know enough about. Although economies of scale play a part in hosting packages, it is often the case that the better the hardware the more expensive the hosting will be. It comes back to your needs. If you run the local tennis club's website with 150 members, you do not have the same hardware requirements compared to large membership sites that require ultimate hardware to run smoothly.

7. What is my host's reputation like?
They say that the best form of advertising is "word of mouth" which is absolutely true. In business, it is also true that it is much cheaper to retain a client than it is to find a new one. So reputation is extremely important for deciding where to host your website. In fact, if you are happy with the reputation of your host and the host was recommended by your peers then the research is practically done for you.

8. What about email accounts?
A big part of hosting is the ability to not only show your website to the world but also to establish some email accounts for your organisation. Often these are limited in terms of numbers and size. For example, some web hosts will offer 1 email address with a maximum size of 10 Mb. If this is all you need then that is brilliant. However, most web hosting companies will offer unlimited accounts with unlimited bandwidth, free autoresponders, forwarders, spam filters and another 20 features that you may, or may not, need.

9. What interface is my potential host offering?
We all want to get on with life without having to call your web host to resolve little issues such as adding an email account. So the interface your host offers is important because this will determine if these little tasks will be hard or easy to accomplish. By fare, cPanel is the most used interface which makes it easy to do your day-to-day web stuff but others like Plesk are also popular. These interfaces will ensure that you can load your own software, access statistics, setup emails and much more. So make sure your web host offers an interface that you are comfortable with.

10. Will my host grow with me?
We all plan for success. We also know that today's hosting service will not necessarily be right for you in 3 years' time. Make sure your web hosting company offers scalable services that are able to grow as your business grows. Also, make sure you can upgrade seamlessly from shared hosting to VPS to dedicated hosting without losing uptime or other interruptions.
Getting your domain name right is not easy in today's competitive environment. Here are some tips to help you pick your new domain name…
1. Pick your domain name with search results in mind
20 years ago you simply picked a business name that sounded clever and attractive. It is now recommended that you consider how this business/domain name will perform on search engines so your Australian Web Hosting is fully utilised. Therefore, if you are selling apples, then "apples.com" is your first preference because Google will assign a lot of relevance to apples.com when visitors search for "apples". However, realistically, that domain will not be available so you can introduce other keywords and start to combine them. For example, tassieapples.com based on geographic location or grannyapples.com based on the type of apple.
Tip: Include your main keyword in your domain name
 2. Pick the correct type of domain
If you are a blogger or running a site that is not reliant on big traffic flows then you could get any type of domain (there are plenty out there). However, if you want to brand your product, service or idea then you should consider a .com and .com.au combo. Hard to get, you say. Yes… But worth it in the end. You can then build on this by adding different domain types and point them to your same website. For example, if your business is mainly conducted in Sydney, then .sydney is a good addition to strengthen your intellectual property.
Tip: Use a TLD as a solid foundation and build on this with other types
3. Keep it simple; people need to type your domain and remember it
The domain apples.com is easy to type into the browser and easy to remember whereas applesareus.com is a bit harder. xquitoapples.com is clearly too complex and too hard to type or remember.
Tip: Keep your domain as simple as possible
4. Less is more…
Short domain names are preferable not only because they are easier to remember, but they are easier to use in a variety of other media. In the print media, apples.com looks and feels better in a marketing sense than wearetheapplekings.com.
Tip: Create a domain name that is as short as possible
5. Link your domain name to your business
A link to apples.com leaves very little to the imagination; this site is about apples. Compare this with ttaga.com (The Tasmanian Apple Growers Association). ttaga.com doesn't convey anything about the site.
Tip: Make your domain explain what you do
6. Breaching Copyright
Don't fall in the trap of leaching of established brands; they will simply request for your domain name to be voided (at best) or sue you for copyright infringements and damages. Go to ASIC and search for your business/domain name and see if all is OK…
Tip: Use a unique name that cannot be mistaken for an established brand
7. Phonetical or misspelling domains
More often than not, the domain name you are looking for is already taken so some sort of compromise is required. Saying this, the use of purposely "misspelled" domain names or phonetically "spelled" domains are not always your best option. Although aples.com will be close to apples.com, it is an immature and unsophisticated way to manage your brand. Only big-budget marketing campaigns can overcome this issue by flooding the market with a brand recognition strategy.
Tip: Use phonetical or "misspelled" domains cautiously
8. Managed domains or Do It Yourself
Most registrars offer a DIY domain system which is fine as long as you know how domain names work. So if you are comfortable creating, altering and managing a domain's DNS, A, NS, MX, AAAA, SOA, TXT, AXFR or "Zone" records then go for the cheapest domain you can find; after all, you will require little to no support from the registrar. If you are not familiar with domains then you should consider a fully managed domain name service.
Tip: Consider purchasing a fully managed domain name if your IT skills are limited
So you have a domain name and organised your hosting. Now it is time to settle on the Content Management System… We think that overall WordPress (WP) is the best CMS on the market. More than 20% of the top 10 million websites use WordPress. Close to 100 million sites depend on WordPress. Those statistics speak for themselves but here are some more reasons why you should consider WP for your content management…
1. Ease of use
WordPress is easy to use. It is intuitive and consistent. You learn it once and what you learned can be applied to similar tasks.
 2. Community based
If you are thinking about some functionality on your website then chances are that you are not the first; someone out there in the vast WP community would have written a plugin for it. For example, sliders, SEO, editors, video players; you name it, it will be there…
3. Lots of pre-made themes to pick from
There are thousands of themes out there that can be installed with the click of a button. Instantly, you have a fully functional beautiful website where you can simply change the logo, graphics and contents to your own. Themes range from free to about $150 depending on the complexity.
4. Multilingual
With WordPress, you can publish your site in any language. Handy for pulling in those international sales or just getting your name and services out there…
5. Cheaper development costs
If you do need customisation then WordPress is the platform with the most amount of developers. This means that WP related developers charge around $45 per hour. Compare this to platforms such as Ez Publish where you are talking $100+ per hour.
After you find the web hosting company that looks like a goer, you need to know what web hosting type is right for you. There are several options available ranging from shared web hosting to a dedicated server. Here you will find some of the options that may be right for you…

Australian shared hosting
Shared web hosting is the most popular type of hosting because it is cost-effective. Your website will be co-hosted with many other websites ranging from about 150 to 300 sites per server. You will get your own folder which is relatively secure and should be easily managed with cPanel. Other than that, you share all other resources of the server including server software and hardware.
Pros (+)
Cost-effective
Easy to administer through cPanel or another interface
Share resources
Cons (-)
You can only use software that is on the server
PHP version may not suit your needs
Other sites may hogg resources
Less control
Basic security

Virtual Private Server (VPS)
The next step up from shared hosting is a VPS. This web hosting type offers much more control and security because you own one of the server's partitions. This means you can run any software you like (including your own operating system) without affecting other users on the server. However, this additional flexibility comes with additional complexity. This is why you can lease a VPS bare-bone or fully managed. Your VPS still shares some resources such as the server's power supply and other generic computer components.
Pros (+)
Great flexibility to run your own software
Good control
Good security
Cost-effective
Cons (-)

Australian Dedicated Hosting
A dedicated Australian server gives you full control. All server resources are yours to manage as you see fit. Dedicated servers will suit organisations that experience heavy traffic on their site with large bandwidths. Dedicated servers, like a VPS, can be self-managed or fully managed for you. Your dedicated server is also great for those that require specialised software that may not be allowed on shared hosting accounts.
Pros (+)
Total control
Maximum security
Flexible
Cons (-)
More expensive
Complex to manage

Australian Cloud Web Hosting
Australian Cloud Web Hosting and cloud computing are the latest trends in modern web site hosting. Cloud hosting can be shared, virtual or dedicated with similar pros and cons as conventional web hosting. The big difference is that resources are drawn from enormously large infrastructures which means you will never run short of capacity. Often, cloud hosting has a PAYG component which is great for web sites that have large spikes in visitor numbers. If traffic is slow, you pay little but when traffic peaks you pay for the additional resources that you utilise without having to up or downgrade every time.
Pros (+)
Stable
Flexible
Scalable
Secure
Cons (-)