Web Design
Full design based on hundreds of examples.
Free first your hosting
Free domain name
Free banner design
Free logo
Free support
100% guaranteed

This is an all-inclusive website development package that includes
Full WordPress eCommerce Site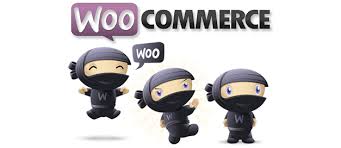 Based on WordPress - so easy to use...
WooCommerce sits on the World famous WordPress structure which makes it easy to use - you will have no requirements for developers after initial setup...
Themes and Extensions
WooCommerce offers you a wide range of themes to pick from so your eShop is up and running in no time and will look great and work perfectly.
First Class Support
You receive 24/7 support from a real person in Australia. You can call, open super quick support tickets or email us ANY TIME!
Reporting
WooCommerce gives you a suit of reporting capabilities so you always have your finger on the pulse on your business.
Widgets & Shortcodes
WooCommerce comes with an array of "widgets" and "shortcodes" that will make your site do the things you want it to do - just drag & drop.
Out-of-the-box awesomeness
Your customers will love the one-step checkout which is designed to turn browsers into buyers.
All our websites are based on responsive design so your site looks good on ANY mobile device. With over 50% of browsers using mobile devices this is a "must have" design feature.
Something you would expect from your Internet Technology Partner...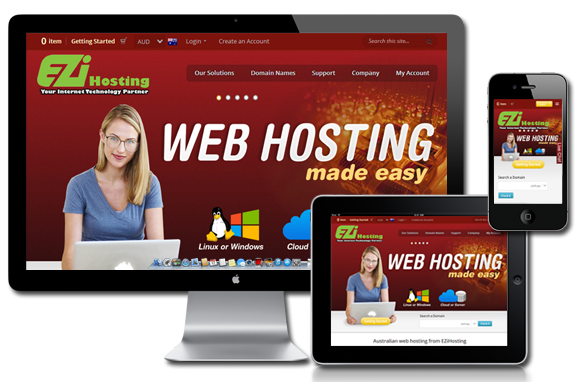 The process


First we have a chat to find out some stuff about your business and industry


We then show you some great themes we recommend for your WooCommerce shop


Then we install the latest versions of WordPress and WooCommerce on your hosting account


Next, we upload some products, connect your payment gateway and make the shop properly


Then we upload your contents such as About Us and Contact Us pages


Finally we spend some time with you teaching you how to use Woo


WooCommerce was audited by the Sucuri Security team and got their stamp of approval. This means that WooCommerce 2.0+ is almost certainly the most secure eCommerce option for WordPress users currently available
A new and improved product panel (a custom field area of the product custom post type) with a cleaner and more intuitive design
A new orders screen with helpful icons that make scanning and processing orders much easier and enjoyable
Multi-download support for digital products
A new tax input panel and improved tax options
New sorting options for products like "popularity" and "highest ratings"
Better pagination code and design
Inline star rating display
Easier email template editing
Realtime checkout validation (showing customers if they've entered valid billing information or not)
Improved PHP Session handling
Improved line-item storage
Reduced memory usage with autoloading for product classes
Localization – a massive amount of translation bundles have been added so more people around the world can use WooCommerce
All graphics within WooCommerce have been optimized for Retina screens
Improved templates and hooks for easier customization
CSS overhaul – cleaner code with better classes
Product tabs feature re-written for more convenience
Improved Lightbox features with the replacement of Fancybox by prettyPhoto
Cart widgets now cache-friendly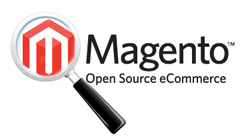 Industry standard top of the range eCommerce package that will grow as your business grows...
Whether you are launching your first online store or updating an existing site, you may need help approaching a project of this size and scope. Implementing an amazing site takes creativity, eCommerce knowledge, and development expertise.
As a Magento Solution Partners we are design and eCommerce experts, but more importantly, we are Magento specialists who can help you achieve excellence in eCommerce.
Packed with features


Marketing & Promotion tools,


SEO Tools,


Analytics/Reporting,


Site Management,


Catalogue Management,


Free Training Session,


International Support, and


much, much more...


The process


First we have a chat to find out some stuff about your business and industry


We then show you some great themes we recommend for your Magento shop


Then we install the latest versions of Magento on your hosting account


Next, we upload some products, connect your payment gateway and make the shop run properly


Then we upload your contents such as About Us and Contact Us pages


Finally we spend some time with you teaching you how to use Magento


, Analytics/Reporting, Site Management, Catalogue Management, International Support, and much more!

Enterprise class features in every Magento project including